Why would an undertaker need a video?
Quite often, in business, we need to step out of our own shoes and into those of our prospective clients.
Attracting new clients is a two-step process in simple terms. The first is being in front of them whether it be in search engines, website, shop front or local knowledge/referral.
The next part is "The sell", encouraging prospective clients to commit and become customers.
Let's take two undertakers as case studies;
Undertaker one: They have a profesional website and it acts as their 'electronic brochure'.
Undertaker two: They also have a professional website, it too acts as their 'electronic brochure', but they have enhanced their website with a video and this really does make the decision making process that much easier.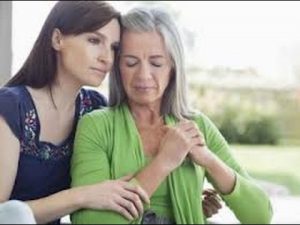 When people are thrust into a world of red tape and all sorts of administration,  concerns and worries, the written word can easily become a confusing mass, especially when greiving.
Greiving people need clarity, even more so at this time and the video certainly provides this clarity.
Click on the video above, of click here,
Without the effort and concentration required to read and digest, the video reaches out with a helping hand, it is reassuring, it reflects quality and care.
It simply needs to be watched and listened to. Even though the decision isn't taken lightly, it makes the decision making process easier without the need to read more and more content.
We add your details to the video to make it yours and it costs next to nothing! £25 to adapt the video for you and then just £9.00 per month. No contract or obligation, no time limits, cancel atany time.
All you need to do to get started is hit the button below, this is to pay the £25. We'll get in touch by return just to get the information and contact details.
Only when you are are totally happy do you need to begin a monthly subscription and it is done through PayPal so you are in control and can cancel at anytime.